LARGE FALLOW - Blue, Peach & Seafoam Painted Antler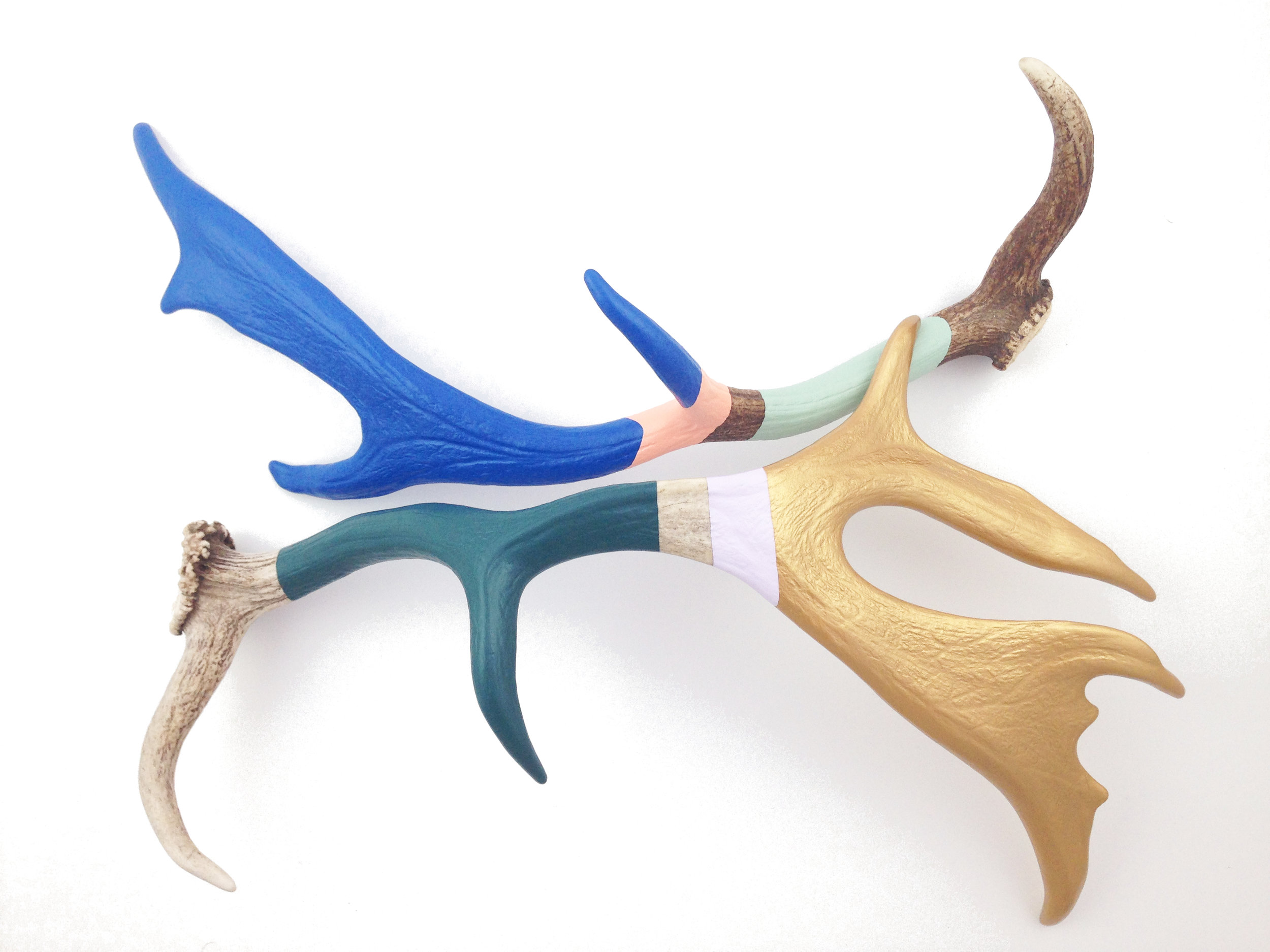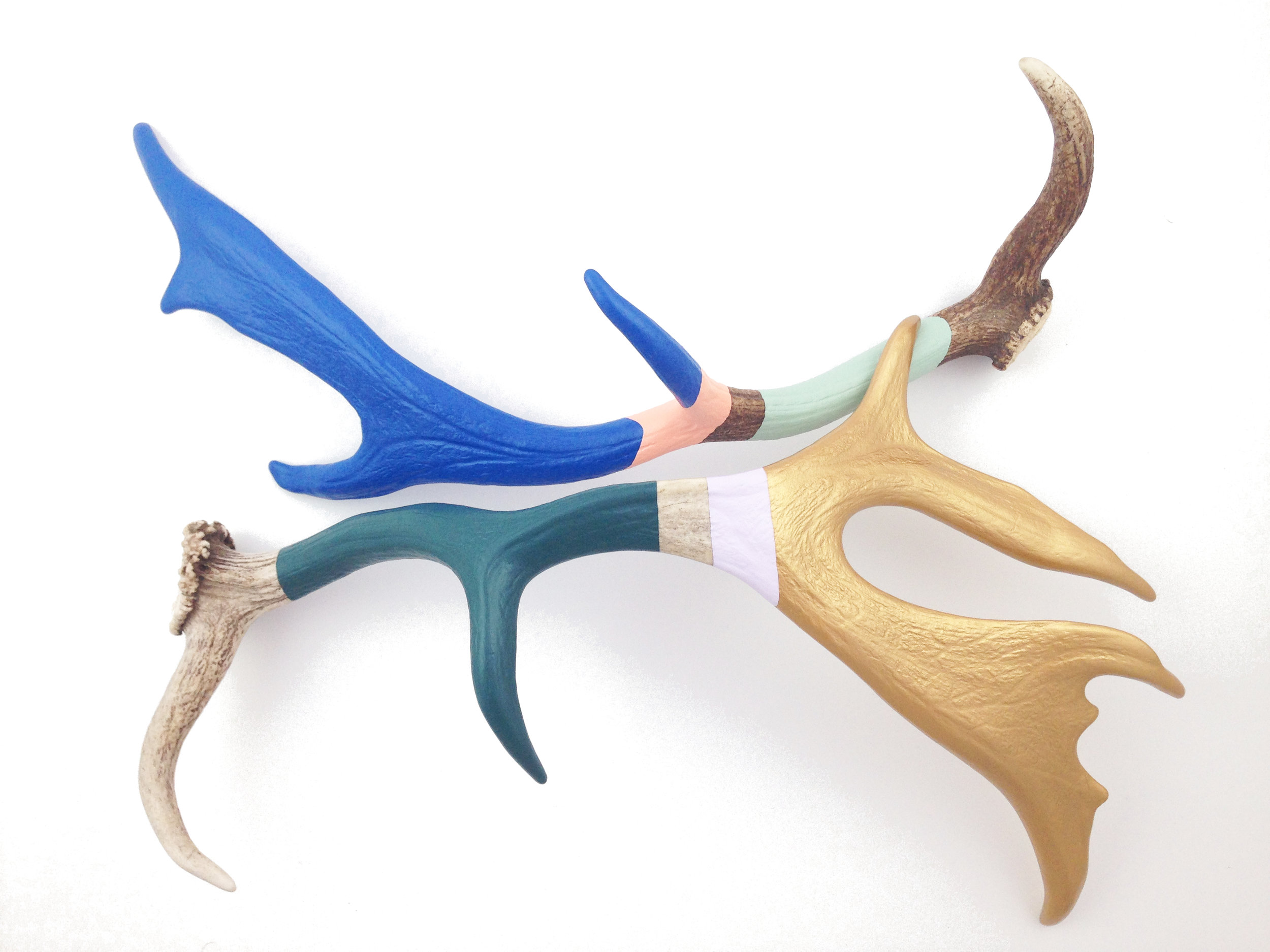 LARGE FALLOW - Blue, Peach & Seafoam Painted Antler
► This is a large size, naturally shed Fallow Deer antler, hand-painted with acrylic paint and finished with a clear, matte top-coat.
► Shed antlers are cruelty free. Every year deer shed their antlers and re-grow new ones. The shed antlers are found lying in the woods.

COLORS ► Royal blue, peach and seafoam blue-green.
SIZE ► Approximately 20 inches from bottom to tip along the main beam.
In the last picture you can see an example of an antler hung with a leather strap. If you would like me to include the strap with your antler (no extra cost), please just leave a note for me when you check out. All you will need to hang it is a small nail.
This antler is different than most of the ones I have because it is from a Fallow Deer (https://en.wikipedia.org/wiki/Fallow_deer). These deer are native to western Eurasia, but have been introduced to many parts of the world. I have several of these antlers but it is not always easy to get more. So if you like the unique shape just keep in mind that they are limited. Thanks!
-----------------------------------------------------------------------------------
INTERNATIONAL CUSTOMERS ► Please make your purchase here to ensure a lower shipping rate: https://www.etsy.com/listing/557334711/painted-antler-large-fallow-blue-peach
The design of this antler is copyright 2017.